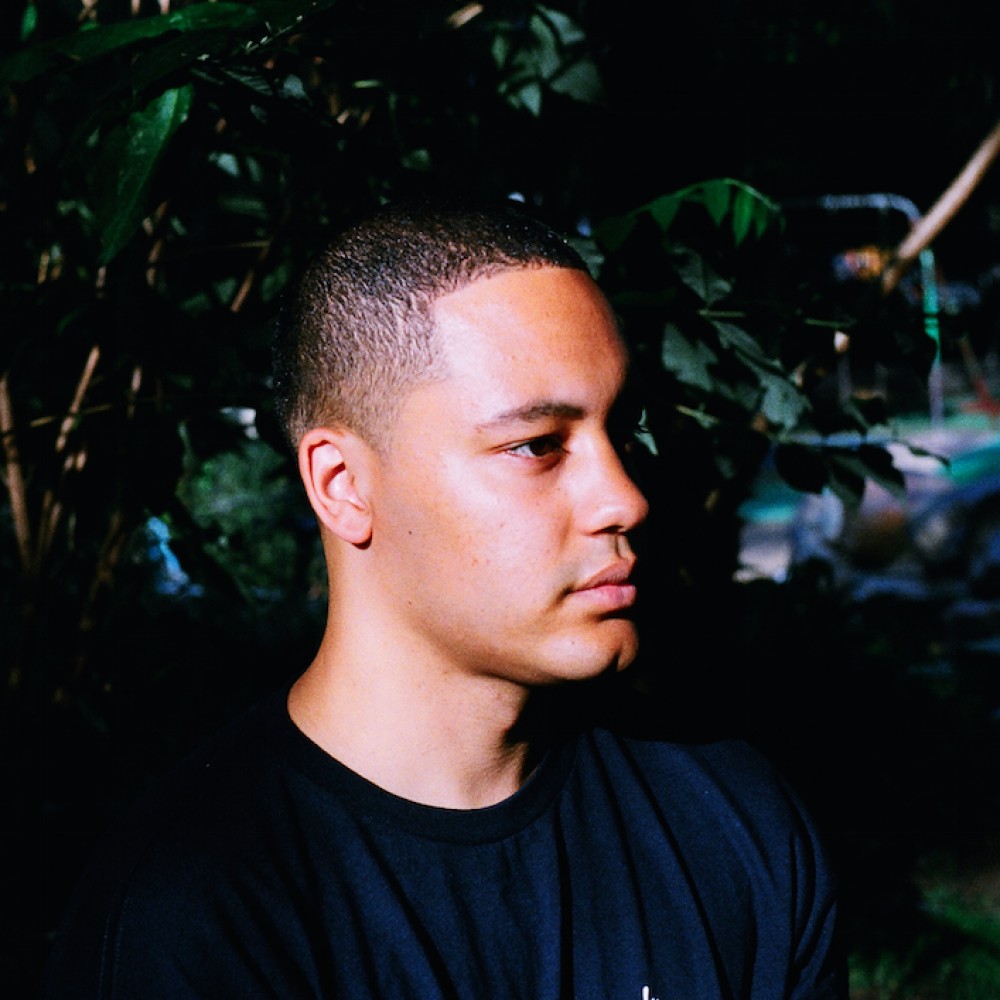 DELS
BIOGRAPHY
Kieren Gallear aka DELS is a new type of rapper (which is another way of saying that he's more than just a rapper). Applying the kind of attention to detail, micro-management and macro-vision which Jay-Z used to build a business empire, DELS makes art. Popular art mind you, but art all the same, an album of emotional peaks,...
Kieren Gallear aka DELS is a new type of rapper (which is another way of saying that he's more than just a rapper). Applying the kind of attention to detail, micro-management and macro-vision which Jay-Z used to build a business empire, DELS makes art. Popular art mind you, but art all the same, an album of emotional peaks, musical innovation and surreal, brilliant lyrics, held together by a strong, unique vision.
Gallear "never set out to be a rapper. It just happened. I was always obsessed with words. I was always cutting out random letterforms from newspapers or books because I liked the way that they sat on the page visually. This lead to me scribbling random thoughts into the back of school books and eventually picking up the mic to record those thoughts on a beat. I loved the freedom of how words can sit together in hip hop."
An early break came when Suffolk resident John Peel heard DELS and his crew rapping at a local event and asked them to come on to his show on Radio 1. Ten years later and Gallear was back recording a session for the DJ's spiritual heir at the station, Huw Stephens. But the intervening decade wasn't wasted on selling weed, or unemployment, or running with a gang or any of the cliches of "urban" music. In his methodical, thoughtful way, Gallear put his efforts into his education. "Studying illustration, film, photography and Graphic Design. Attempting to forge a career within the arts, which then led to me combining it all with my music. 'I'd been working on GOB since 2007, behind the scenes," he says of his 2011 debut LP.
Gallear worked with three complementary but very different producers on his debut album. One of the people listening in on that Peel session was Joe Goddard, then of an unknown band called Hot Chip. He got in touch and the two began working together, cementing a friendship which finds its pinnacle in their collaborations on GOB. Micachu, on the other hand, is best known for her work with her band The Shapes, their classification as "indie" largely ignoring her classical training and long-term interest in grime. Kwes, recently signed to Warp Records in his own right, has worked with Damon Albarn, The XX, The Invisible and Speech Debelle. "They all provided me with challenging, but very inspiring music that enabled me to roam free creatively," DELS explains. "Kwes, Joe Goddard and Micachu helped me shape a sound that is very difficult to box within one specific genre tag, which is exactly what I wanted with that album. I wanted the music to take on a life of it's own. And not take itself too seriously!"
After the record's release, Gallear went on the road with a three piece band which completely re-wrote the rules of live hip hop, finding a sound which was as near to New Order as it was to the Roots. He has toured all over Europe, playing festivals and clubs and developing further his reputation for a kind of emotional openness which is pretty much unique in hip hop. Over the last few months, DELS has begun to work furiously on a new album. The Black Salad EP, which received repeat plays from Zane Lowe, Annie Mac and Huw Stephens at Radio 1, is a taster of what's to come. Lead track Bird Milk made its debut in an earlier form on the Kwesachu Volume 2 mixtape and DELS is keeping the same core of collaborators while reaching out to new producers for his second album.
That album is now complete. A stunning consolidation of everything that makes DELS great, as well as a giant leap forward sonically and imaginatively, Petals Have Fallen is an ultra-modern hip-hop masterpiece.
Kwes took a more hands-on, directorial role on this record, stepping forward to executive produce the album. Other collaborators represent the renaissance of fruitful, purposeful experimental music that's come of age in London of late. Rosie Lowe, singer, songwriter and instrumentalist, recently signed to Paul Epworth's Wolf Tone label, lends her shimmering vocal skill to the starkly beautiful Burning Beaches. Micachu, fresh from creating one of the most startling and effective soundtracks of recent years for Jonathan Glazer's Under the Skin, re-appears to lend her inimitable, visceral sonic genius to standout RGB.
South London avant-songstress Kerry Leatham has one of the finest voices and most original approaches to her craft that the capital has produced in recent years - she lends her considerable talent to Pulls. Add electronic music powerhouse and Ninja Tune legend Bonobo into the mix, as well as Mizz Beats, Eli-T and Kwes' brilliant younger brother Coby Sey, and Kwes had a potent arsenal of musicians at his executive producer's fingertips.
The album was recorded and produced in Kwes' shipping container studio in London's docklands, over a period of 18 months. Most of the actual writing took place in DELS' flat in Peckham. 'I found it difficult to write during the day,' DELS says. 'The songs always seemed to come together late at night as I laid bed, writing down my thoughts on my phone.' Though this may have been a tortuous method for the writer, it's an approach that's delivered in spades for the listener. Petals Have Fallen is imbued with a late-night, soul-baring intimacy that's rare on any sort of album, let alone in hip-hop. Like all the best records, the album is a self-contained universe, a window into DELS world that draws you gratefully in.
The album is also highly visual, casually littered with striking images. 'The most ritualistic thing I did whilst I wrote the songs was pinning up visuals around me for inspiration. I'd often have movies that have meant so much to me over the years, like Akira, Blade Runner, Alien and The Shining, on in the background with no sound,' DELS says. 'I also had a few of my own landscape portraits and illustrations pinned up on the walls too.'
Petals Have Fallen is one of the first classic albums from a scene of musicians that has been years in the making, and marks a true resurgence of artistically worthwhile but viscerally thrilling music from London.
"I met most of the artists and producers that contributed to this album on MySpace back in 2005," DELS remembers. We had a page called "Loners", where myself and the likes of Kwes, Micachu, Ghostpoet, Sampha, Coby Sey, Elan Tamara were all featured – way before anybody knew who we were. We always said that we'd do a proper album together eventually. Petals Have Fallen is probably the closest thing to that collaborative album happening to date'
Petals Have Fallen is a classic album from this astonishing musician, and his talented crop of friends.
---
Latest News